Read the Bible

Want to read the Bible?
Natural thinking cannot benefit or comprehend the Word of GOD without the Holy Spirit opening our understanding by inspiring our minds to know the things of GOD and the ways of GOD
Making Better Thought-Movies One Truth At A Time
_________________________________

What Can Reading the Bible Do for Me?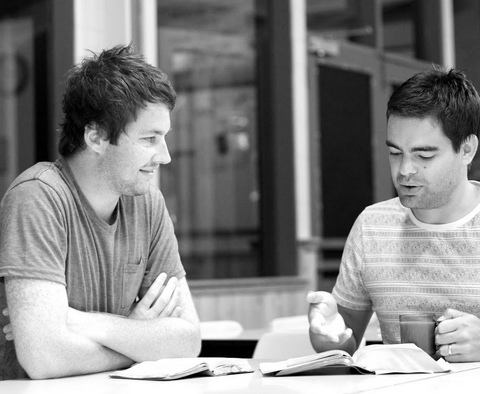 Why should I read the Bible?
Without an open mind for GOD's truth and change, reading the Bible of itself would produce absolutely nothing of value.
Attitude is everything.
Reading the Word of GOD should be the first step toward "renewing our mind."
Romans 12:2 "And be not conformed to this world: but be ye transformed by the renewing of your mind, that you may prove what is that good, and acceptable, and perfect will of GOD."
Faith comes from reading and absorbing the Word of GOD
Romans 10:17 "So then faith comes by hearing, and hearing by the Word of GOD"

As the Word of GOD is accepted and meditated on, a process of change begins and our thinking can come into harmony with GOD's thoughts and purposes for our lives. It has to be a life-changing decision of "Lord, I really need my thinking to change and be transformed!" That's the "Aha!" moment...

Romans 8:6-8 "For to be carnally minded is death; but to be spiritually minded is life and peace.
"Because the carnal mind is enmity against GOD; for it is not subject to the Law of GOD, neither again can be
"So then they that are in the flesh cannot please GOD."

This can bring a peace obtainable in no other way
Isaiah 55:8-11 "For my thoughts are not your thoughts, neither are your ways my ways, saith the Lord
"For as the heavens are higher than the earth, so are my ways higher than your ways, and my thoughts than your thoughts
"For as the rain comes down, and the snow from heaven, and returns not, but waters the earth, making it bring forth and bud, that it may give seed to the sower, and bread to the eater:
"So shall my word be that goes forth out of my mouth: it shall not return unto me void, but it shall accomplish that which I please, and it shall prosper in the thing whereto I send it."
NOTE:
This is the point!
GOD intends to transform our thought-life so we can have GOD-thoughts as illustrated by Peter -
Matthew 16:13-

"When Jesus came into the coasts of Cesarea, Philippi, He asked His disciples, saying, 'Whom do men say that I the Son of man am?
And they said, 'Some say that thou art John the Baptist: some Isaiah; and others, Jeremiah, or one of the prophets.
He said unto them, "But who do you say that I am?" And Simon Peter answered and said, "Thou art the Christ, the Son of the living GOD."
And Jesus answered and said unto him, "Blessed art thou, Simon Barjona: for flesh and blood has not revealed this unto you, but my Father which is in heaven..."
Peter had a GOD-thought!
Inspired. GOD spoke into his mind. Nothing complicated about this.
This is why we must understand the "spiritual heart," - where it is, what it involves, so we can all experience GOD's intention of allowing us to have "access to the tree of life" again. This is the gospel's good news!

Mark 7:6-9 "He answered ans said unto them, Well has Isaiah prophesied of you hypocrites, as it is written, This people honor me with their lips, but their heart is far from me.
"In vain do they worship me, teaching for doctrines the commandments of men.
"For laying aside the commandment of GOD, you hold the tradition of men, as the washing of pots and cups: and many other such like things you do
"And He said unto them, Full well you reject the commandment of GOD, that you may keep your own tradition."

Proverbs 4:20-22 "My son, attend to my words; incline thine ear to my sayings
"Let them not depart from your eyes, keep them in the midst of your heart
"For they are life unto those that find them, and health to all their flesh."

Isaiah 26:3 "GOD will keep him in perfect peace, whose mind is stayed (focused) on Him, because he trusts in GOD."

Making Better Thought-Movies One Truth At A Time
_________________________________