google-site-verification: google85f203565cb16b4c.html
Making Better Thought-Movies One Truth At A Time
_________________________________

GOD makes known His words to us so we may understand what is going on
"Word Pictures" for Our Imagination


Free Printable Devotional Sheets


Sunday, September 7

---
Today's Daily Verse is found in Proverbs 1.23
"Turn you at my reproof: Behold, I will pour out my spirit unto you; I will make known my words unto you..."
---
It is a horrible place to be left out in the dark as far as valuable information is concerned. I am convinced GOD wants us "in the loop"...
GOD is speaking, but it is our responsibility to get ourselves into the position of being able to hear and receive what GOD is saying...

---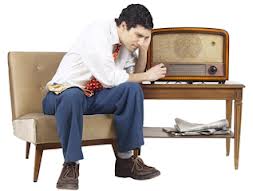 As a radio station sends out the "live" signal - it is necessary to have a radio receiver to hear the music or voice.

How does GOD speak...


In GOD's system there is a special difference we need to understand... when GOD's word is being preached, and the Word of GOD is read out of the Bible - that is known as the "logos" of GOD -  the written word.
However, when the Holy Spirit of GOD wants us to know something - The Spirit of GOD takes the "logos" and breathes into it a special opening of our minds, or "spiritual heart" - and suddenly, we have "insight, and we know something we do not know or understand previously...
This "enlightenment" is called a "rehma".
Peter experienced the "rehma" in Matthew 16.13-17

13"When Jesus came to the region of Caesarea Philippi, he asked his disciples, "Who do people say the Son of Man is?"
14 They replied, "Some say John the Baptist; others say Elijah; and still others, Jeremiah or one of the prophets."
15 "But what about you?" he asked. "Who do you say I am?"
16 Simon Peter answered, "You are the Messiah, the Son of the living God."
17 Jesus replied, "Blessed are you, Simon son of Jonah, for this was not revealed to you by flesh and blood, but by my Father in heaven."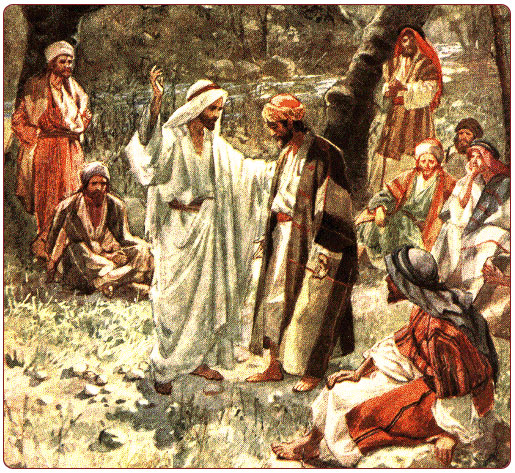 A "rehma" is a word within the word.
It requires the Holy Spirit to "activate" a scripture "logos" a have it become "a living, powerful, impregnating" word!
This is the kind of activity that GOD watches over...
Isaiah 55.11 "So shall My word be that goes forth out of My mouth: it shall not return to Me void [without producing any effect, useless], but it shall accomplish that which I please and purpose, and it shall prosper in the thing for which I sent it."
Jeremiah 1.12 "Then said the Lord to me, You have seen well, for I am alert and active, watching over My word to perform it."
1 Corinthians 2.9-14
"That is what is meant by the Scriptures which say that no mere man has ever seen, heard, or even imagined what wonderful things God has ready for those who love the Lord. 10 But we know about these things because God has sent his Spirit to tell us, and his Spirit searches out and shows us all of God's deepest secrets.
11 No one can really know what anyone else is thinking or what he is really like except that person himself. And no one can know God's thoughts except God's own Spirit.
12 And God has actually given us his Spirit (not the world's spirit) to tell us about the wonderful free gifts of grace and blessing that God has given us.
13 In telling you about these gifts we have even used the very words given to us by the Holy Spirit, not words that we as men might choose. So we use the Holy Spirit's words to explain the Holy Spirit's facts.
14 But the man who isn't a Christian can't understand and can't accept these thoughts from God, which the Holy Spirit teaches us. They sound foolish to him because only those who have the Holy Spirit within them can understand what the Holy Spirit means. Others just can't take it in"
---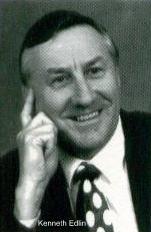 See you tomorrow...

Kenneth

---
Making Better Thought-Movies One Truth At A Time
_________________________________