google-site-verification: google85f203565cb16b4c.html
Making Better Thought-Movies One Truth At A Time
_________________________________

God's Wisdom Delivers the Ability to Interpret Proverbs & Parables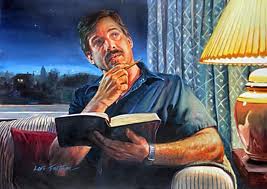 The ability to interpret proverbs, parables is one of 44 benefits that are available for everyone who seeks GOD's Wisdom (information)...
We are in an "information war" every day. Information to live by and base our behavior and thought-life on is a personal choice between two powerful sources:

The tree of the knowledge of good and evil which is occupied by Satan. This information source is always hostile to the plans and purposes of GOD's leadership and GOD's Kingdom in our lives.
The tree of life which provides GOD-information for the transformation of our thought-life, imagination and spiritual heart. The source of this information system is GOD, His Word, Jesus the Son, and the Holy Spirit of GOD.
We choose which information system we shall feed from and graft into our thinking and actions. Feeding from the correct source has the potential of keeping sin out of our life. "Thy word have I hid in my (spiritual) heart, that I may not sin against Thee" Proverbs 23.7
---
You Will Be Able to Interpret Proverbs and the Parables




Proverbs 1.6

"to understand a proverb and a figure, the words of the wise and their riddles."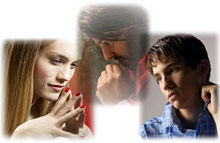 Interpreting proverbs, parables will be the outcome from having a teachable heart.
1 Corinthians 2:9-10 "But as it is written, Eye hath not seen, nor ear heard, neither have entered into the heart of man, the things which God hath prepared for them that love him.
"But God hath revealed them unto us by his Spirit: for the Spirit searches all things, yea, the deep things of God."
---
Do You Remember Peter Getting a GOD-thought?


Peter gets a GOD-thought...inspired into his mind by GOD the Father.


Matthew 16.15-17 "And Simon Peter answered and said, Thou art the Christ, the Son of the living God.

17 And Jesus answered and said unto him, Blessed art thou, Simon Barjona: for flesh and blood hath not revealed it unto thee, but my Father which is in heaven."
---
God reserves the best for those who have made the decision to draw their information directly from God's Word.
Malachi 2.7 "For the priest's lips should keep knowledge, and they should seek the law at his mouth: for he is the messenger of the Lord of hosts."
We are required to hear clearly what GOD is saying, and the see what GOD wants us to see.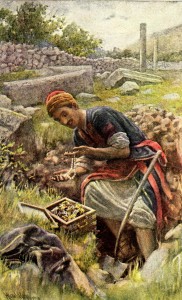 The proverbs and parables have treasure hidden deep within their word-pictures.
These powerful words and word-pictures are always under the surface, out of sight - so that only men and women of understanding will know what the people are to do
1 Chronicles 12.32 "And of the children of Issachar, which were men that had understanding of the times, to know what Israel ought to do; the heads of them were two hundred; and all their brethren were at their commandment."
Because the revelation knowledge comes only through the Holy Spirit of GOD, Satan has no access to this privileged information...

Making Better Thought-Movies One Truth At A Time
_________________________________