google-site-verification: google85f203565cb16b4c.html
Making Better Thought-Movies One Truth At A Time
_________________________________

Many think that thoughts are just a private
"playground without consequences"
Not so!


"Word Pictures" for Our Imagination


Free Printable Devotional Sheets


Friday, August 1st

---
Today's Daily Verse is found in Proverbs 1.23
"If only you had listened when I corrected you, I would have told you what's in my heart; I would have told you what I am thinking."
---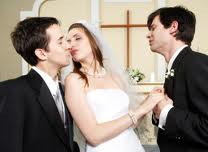 This is a very weird picture...
However, are we not just as guilty of such "double-mindedness" when we try to hold GOD's hand while at the same time trying to kiss the world-system. We can't have it both ways.

---
A problem verse for many is...


There are those who very honesty and sincerely believe that man does not have the right to "dare to think" the thoughts of GOD.
The scripture used to support this position is found in Isaiah 55.7-9
7 "Let the wicked change their ways and banish the very thought of doing wrong.
Let them turn to the Lord that he may have mercy on them. Yes, turn to our God, for he will forgive generously.
8 "My thoughts are nothing like your thoughts," says the Lord. "And my ways are far beyond anything you could imagine. 9. For just as the heavens are higher than the earth, so my ways are higher than your ways and my thoughts higher than your thoughts."
These are not limitations to me.
GOD rightfully points out what the problem is. In verse 7 man is to forsake his way and his thoughts.
In other words, "Let them go!"  Then go to what?
GOD shows us where the problem lies.
It is in the pictures in our head, in our mind... and the mind is the chamber of the imagination.

---
What's Playing Tonight...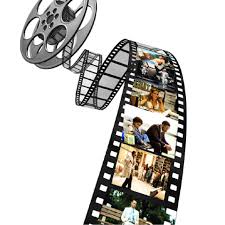 What movies have we been playing in the "movie theater" in our head today?
Resentment?
Bitterness?
Nursing old grudges..."you did me wrong" song? See where that got me.
We can't stop GOD from seeing every scene playing on the movie theater of our mind...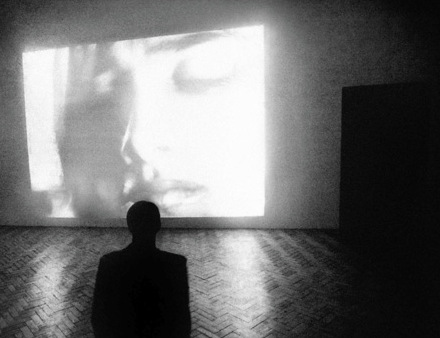 No one else may be able to see, but He does...

---
Thoughts...what does GOD want to give us?


If we cannot be trusted with GOD-thoughts, what thoughts do you think will be acceptable to do the will of GOD?
Did Peter receive a GOD-thought revelation when asked who Jesus was?
Matthew 16.13-23
"When Jesus came to the region of Caesarea Philippi, he asked his disciples, "Who do people say that the Son of Man is?"
14 "Well," they replied, "some say John the Baptist, some say Elijah, and others say Jeremiah or one of the other prophets."
15 Then he asked them, "But who do you say I am?"
16 Simon Peter answered, "You are the Messiah, the Son of the living God."
17 Jesus replied, "You are blessed, Simon son of John, because my Father in heaven has revealed this to you. You did not learn this from any human being. 18 Now I say to you that you are Peter (which means 'rock'), and upon this rock I will build my church, and all the powers of hell will not conquer it. 19 And I will give you the keys of the Kingdom of Heaven. Whatever you forbid on earth will be forbidden in heaven, and whatever you permit on earth will be permitted in heaven."
20 Then he sternly warned the disciples not to tell anyone that he was the Messiah.
21 From then on Jesus began to tell his disciples plainly that it was necessary for him to go to Jerusalem, and that he would suffer many terrible things at the hands of the elders, the leading priests, and the teachers of religious law. He would be killed, but on the third day he would be raised from the dead.
22 But Peter took him aside and began to reprimand him for saying such things. "Heaven forbid, Lord," he said. "This will never happen to you!"
23 Jesus turned to Peter and said, "Get away from me, Satan! You are a dangerous trap to me. You are seeing things merely from a human point of view, not from God's."
Comments:

Jesus revealed where the GOD-thought came from. It came from GOD the Father in heaven.
How did GOD the Father show Peter this truth?
He did it through a "GOD-thought!"
Let's look at Proverbs 1.23 "If only you had listened when I corrected you, I would have told you what's in my heart; I would have told you what I am thinking."
Another version says..."Repent at my rebuke! Then I will pour out my thoughts to you, I will make known to you my teachings."
---
Wisdom is not an automatic gift...


GOD wants us to know His thoughts...but it takes willingness on our part...

Ezekiel 11.19
"I will give them ·a desire to respect me completely [a unified heart; one heart], and ·I will put inside them a new way of thinking [a new spirit]. I will take away their ·stubborn heart [heart of stone], and I will give them an ·obedient heart [or tender heart; heart of flesh]."
Not a bad exchange...

Philippians 4.8 " For the rest, brethren, whatever is true, whatever is worthy of reverence and is honorable and seemly, whatever is just, whatever is pure, whatever is lovely and lovable, whatever is kind and winsome and gracious, if there is any virtue and excellence, if there is anything worthy of praise, think on and weigh and take account of these things [fix your minds on them]."
1 Chronicles 28.9 "And thou, Solomon my son, know the God of thy father, and serve him with a perfect heart and with a willing mind; for Jehovah searches all hearts, and discerns all the imaginations of the thoughts. If thou seek him, he will be found of thee; but if thou forsake him, he will cut thee off for ever."
Romans 12.2 "Don't change yourselves to be like the people of this world, but let God change you inside with a new way of thinking. Then you will be able to understand and accept what God wants for you. You will be able to know what is good and pleasing to him and what is perfect."
Let's do it!

---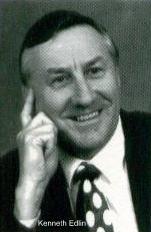 See you tomorrow...

In the meantime:
Give someone you know a call today and invite them to this Daily Bible Study. You have no idea of how many people are waiting for this kind of information...
E-mail a friend. It would be great if you did that today! Thanks.

---
Making Better Thought-Movies One Truth At A Time
_________________________________