google-site-verification: google85f203565cb16b4c.html
Making Better Thought-Movies One Truth At A Time
_________________________________

Greed and covetousness have proven the undoing of many, resulting in ruin of themselves and shame to all that bear their name.
"Word Pictures" for Our Imagination


Free Printable Devotional Sheets


Monday, August 11th

---
Today's Daily Verse is found in Proverbs 29.11
" He that is greedy of gain troubles his own house; but he that hates gifts shall live"

---
Covetousness - the curse for many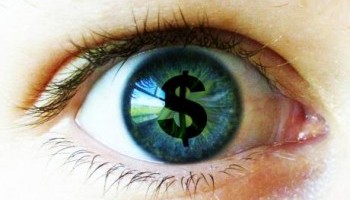 The damage is caused by "covetousness" - which includes:
Idolatry
Ephesians 5.5
"You can be sure that no immoral, impure, or greedy person will inherit the Kingdom of Christ and of God. For a greedy person is an idolater, worshiping the things of this world."
Colossians 3.5
"So put to death the sinful, earthly things lurking within you. Have nothing to do with sexual immorality, impurity, lust, and evil desires. Don't be greedy, for a greedy person is an idolater, worshiping the things of this world."
Job 31.24
Abomination
Psalms 10.3
"For they brag about their evil desires; they praise the greedy and curse the Lord."
An evil eye: the cause of poverty
Proverbs 28.22
"Greedy people try to get rich quick but don't realize they're headed for poverty."
The root of all evil
1 Timothy 6.9-10
"But people who long to be rich fall into temptation and are trapped by many foolish and harmful desires that plunge them into ruin and destruction. 10 For the love of money is the root of all kinds of evil. And some people, craving money, have wandered from the true faith and pierced themselves with many sorrows."
Covetousness is not only a curse to the individual, but spreads trouble to the family as well...
---
Lot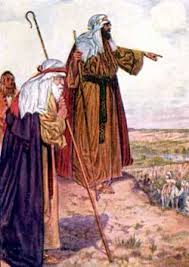 Genesis 13.10-11
" Lot took a long look at the fertile plains of the Jordan Valley in the direction of Zoar. The whole area was well watered everywhere, like the garden of the Lord or the beautiful land of Egypt. (This was before the Lord destroyed Sodom and Gomorrah.) 11 Lot chose for himself the whole Jordan Valley to the east of them. He went there with his flocks and servants and parted company with his uncle Abram."
The result...

Genesis 14.12
"They also captured Lot—Abram's nephew who lived in Sodom—and carried off everything he owned."
Genesis 19. 14
"So Lot rushed out to tell his daughters' fiancés, "Quick, get out of the city! The Lord is about to destroy it." But the young men thought he was only joking."
verse 30...
"Afterward Lot left Zoar because he was afraid of the people there, and he went to live in a cave in the mountains with his two daughters."
---
Achan


Joshua 7.1, 15, 24
v1 "But Israel violated the instructions about the things set apart for the Lord. A man named Achan had stolen some of these dedicated things, so the Lord was very angry with the Israelites. Achan was the son of Carmi, a descendant of Zimri son of Zerah, of the tribe of Judah.
vs 15 "The one who has stolen what was set apart for destruction will himself be burned with fire, along with everything he has, for he has broken the covenant of the Lord and has done a horrible thing in Israel."
vs 24 "Then Joshua and all the Israelites took Achan, the silver, the robe, the bar of gold, his sons, daughters, cattle, donkeys, sheep, goats, tent, and everything he had, and they brought them to the valley of Achor."
Deuteronomy 7.26
"Do not bring any detestable objects into your home, for then you will be destroyed, just like them. You must utterly detest such things, for they are set apart for destruction."
---
Saul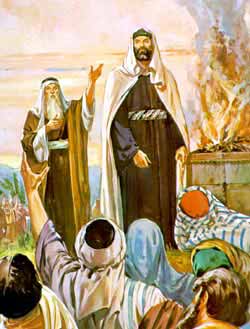 1 Samuel 15.19-26
"Why haven't you obeyed the Lord? Why did you rush for the plunder and do what was evil in the Lord's sight?"
20 "But I did obey the Lord," Saul insisted. "I carried out the mission he gave me. I brought back King Agag, but I destroyed everyone else. 21 Then my troops brought in the best of the sheep, goats, cattle, and plunder to sacrifice to the Lord your God in Gilgal."
22 But Samuel replied, "What is more pleasing to the Lord: your burnt offerings and sacrifices or your obedience to his voice?  Listen! Obedience is better than sacrifice, and submission is better than offering the fat of rams.
23 Rebellion is as sinful as witchcraft, and stubbornness as bad as worshiping idols. So because you have rejected the command of the Lord, he has rejected you as king."
Saul Pleads for Forgiveness
24 Then Saul admitted to Samuel, "Yes, I have sinned. I have disobeyed your instructions and the Lord's command, for I was afraid of the people and did what they demanded. 25 But now, please forgive my sin and come back with me so that I may worship the Lord."
26 But Samuel replied, "I will not go back with you! Since you have rejected the Lord's command, he has rejected you as king of Israel."
---
Ahab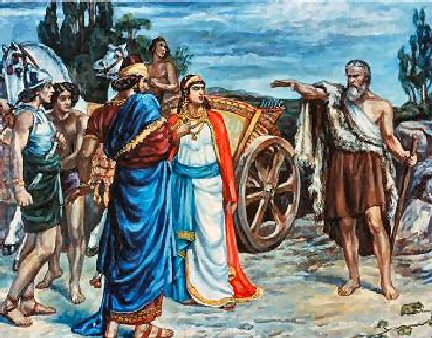 1 Kings 21.1-14, 19-22
"Now there was a man named Naboth, from Jezreel, who owned a vineyard in Jezreel beside the palace of King Ahab of Samaria. 2 One day Ahab said to Naboth, "Since your vineyard is so convenient to my palace, I would like to buy it to use as a vegetable garden. I will give you a better vineyard in exchange, or if you prefer, I will pay you for it."
3 But Naboth replied, "The Lord forbid that I should give you the inheritance that was passed down by my ancestors."
4 So Ahab went home angry and sullen because of Naboth's answer. The king went to bed with his face to the wall and refused to eat!
5 "What's the matter?" his wife Jezebel asked him. "What's made you so upset that you're not eating?"
6 "I asked Naboth to sell me his vineyard or trade it, but he refused!" Ahab told her.
7 "Are you the king of Israel or not?" Jezebel demanded. "Get up and eat something, and don't worry about it. I'll get you Naboth's vineyard!"
8 So she wrote letters in Ahab's name, sealed them with his seal, and sent them to the elders and other leaders of the town where Naboth lived. 9 In her letters she commanded: "Call the citizens together for a time of fasting, and give Naboth a place of honor. 10 And then seat two scoundrels across from him who will accuse him of cursing God and the king. Then take him out and stone him to death."
11 So the elders and other town leaders followed the instructions Jezebel had written in the letters. 12 They called for a fast and put Naboth at a prominent place before the people. 13 Then the two scoundrels came and sat down across from him. And they accused Naboth before all the people, saying, "He cursed God and the king." So he was dragged outside the town and stoned to death. 14 The town leaders then sent word to Jezebel, "Naboth has been stoned to death."
verses 19-22
"Give him this message: 'This is what the Lord says: Wasn't it enough that you killed Naboth? Must you rob him, too? Because you have done this, dogs will lick your blood at the very place where they licked the blood of Naboth!'"
20 "So, my enemy, you have found me!" Ahab exclaimed to Elijah.
"Yes," Elijah answered, "I have come because you have sold yourself to what is evil in the Lord's sight. 21 So now the Lord says,[a] 'I will bring disaster on you and consume you. I will destroy every one of your male descendants, slave and free alike, anywhere in Israel! 22 I am going to destroy your family as I did the family of Jeroboam son of Nebat and the family of Baasha son of Ahijah, for you have made me very angry and have led Israel into sin.'
The family of Ahab pays the price...

2 Kings 9.24-26
"But Jehu drew his bow and shot Joram between the shoulders. The arrow pierced his heart, and he sank down dead in his chariot.
25 Jehu said to Bidkar, his officer, "Throw him into the plot of land that belonged to Naboth of Jezreel. Do you remember when you and I were riding along behind his father, Ahab? The Lord pronounced this message against him: 26 'I solemnly swear that I will repay him here on this plot of land, says the Lord, for the murder of Naboth and his sons that I saw yesterday.' So throw him out on Naboth's property, just as the Lord said."
---
Gehazi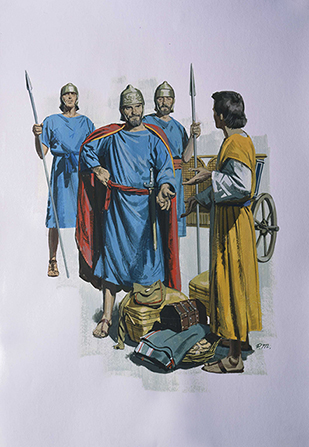 2 Kings 5.20-27
The Greed of Gehazi
20 But Gehazi, the servant of Elisha, the man of God, said to himself, "My master should not have let this Aramean get away without accepting any of his gifts. As surely as the Lord lives, I will chase after him and get something from him." 21 So Gehazi set off after Naaman.
When Naaman saw Gehazi running after him, he climbed down from his chariot and went to meet him. "Is everything all right?" Naaman asked.
22 "Yes," Gehazi said, "but my master has sent me to tell you that two young prophets from the hill country of Ephraim have just arrived. He would like 75 pounds of silver and two sets of clothing to give to them."
23 "By all means, take twice as much silver," Naaman insisted. He gave him two sets of clothing, tied up the money in two bags, and sent two of his servants to carry the gifts for Gehazi. 24 But when they arrived at the citadel,[c] Gehazi took the gifts from the servants and sent the men back. Then he went and hid the gifts inside the house.
25 When he went in to his master, Elisha asked him, "Where have you been, Gehazi?"
"I haven't been anywhere," he replied.
26 But Elisha asked him, "Don't you realize that I was there in spirit when Naaman stepped down from his chariot to meet you? Is this the time to receive money and clothing, olive groves and vineyards, sheep and cattle, and male and female servants? 27 Because you have done this, you and your descendants will suffer from Naaman's leprosy forever." When Gehazi left the room, he was covered with leprosy; his skin was white as snow.
---
Jehoiakim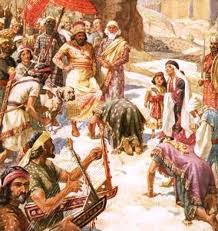 Jeremiah 22.13, 18-30
vs 13 "And the Lord says, "What sorrow awaits Jehoiakim, who builds his palace with forced labor. He builds injustice into its walls, for he makes his neighbors work for nothing. He does not pay them for their labor.
verses 18-30 "Therefore, this is what the Lord says about Jehoiakim, son of King Josiah:
"The people will not mourn for him, crying to one another, 'Alas, my brother! Alas, my sister!' His subjects will not mourn for him, crying, 'Alas, our master is dead! Alas, his splendor is gone!'
19 He will be buried like a dead donkey - dragged out of Jerusalem and dumped outside the gates!
20 Weep for your allies in Lebanon. Shout for them in Bashan. Search for them in the regions east of the river. See, they are all destroyed. Not one is left to help you.

21 I warned you when you were prosperous, but you replied, 'Don't bother me.'
You have been that way since childhood - you simply will not obey me!
22 And now the wind will blow away your allies. All your friends will be taken away as captives. Surely then you will see your wickedness and be ashamed.
23 It may be nice to live in a beautiful palace paneled with wood from the cedars of Lebanon, but soon you will groan with pangs of anguish - anguish like that of a woman in labor.
A Message for Jehoiachin
24 "As surely as I live," says the Lord, "I will abandon you, Jehoiachin son of Jehoiakim, king of Judah. Even if you were the signet ring on my right hand, I would pull you off. 25 I will hand you over to those who seek to kill you, those you so desperately fear—to King Nebuchadnezzar of Babylon and the mighty Babylonian army. 26 I will expel you and your mother from this land, and you will die in a foreign country, not in your native land. 27 You will never again return to the land you yearn for.
28 "Why is this man Jehoiachin like a discarded, broken jar? Why are he and his children to be exiled to a foreign land?
29 O earth, earth, earth! Listen to this message from the Lord!
30 This is what the Lord says: 'Let the record show that this man Jehoiachin was childless. He is a failure, for none of his children will succeed him on the throne of David to rule over Judah.'
---
And often has "greediness of gain" plunged whole families into misery...
Habakkuk 2.9-10
""What sorrow awaits you who build big houses with money gained dishonestly!
You believe your wealth will buy security, putting your family's nest beyond the reach of danger.
10 But by the murders you committed, you have shamed your name and forfeited your lives."

The soldiers who guarded the tomb of Jesus were silenced by bribes...

Matthew 28.11-15
" As the women were on their way, some of the guards went into the city and told the leading priests what had happened. 12 A meeting with the elders was called, and they decided to give the soldiers a large bribe. 13 They told the soldiers, "You must say, 'Jesus' disciples came during the night while we were sleeping, and they stole his body.' 14 If the governor hears about it, we'll stand up for you so you won't get in trouble." 15 So the guards accepted the bribe and said what they were told to say. Their story spread widely among the Jews, and they still tell it today."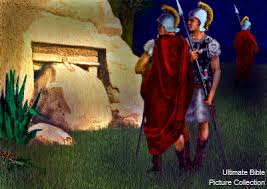 ---
Samuel refused bribes...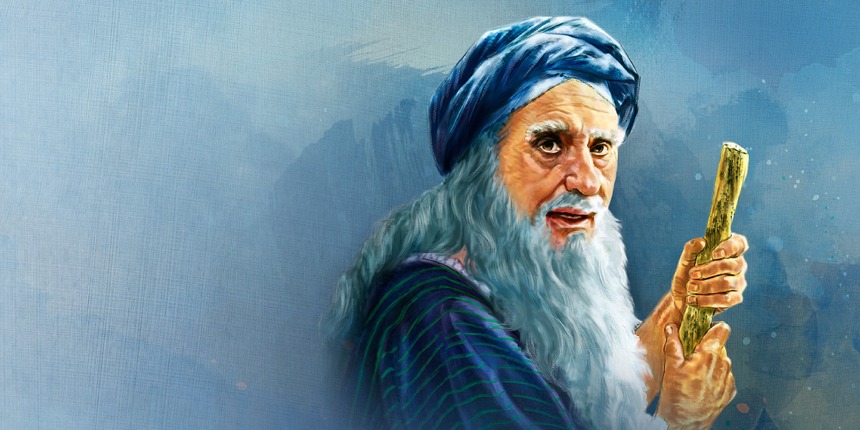 1 Samuel 12.3-4
"Now testify against me in the presence of the Lord and before his anointed one. Whose ox or donkey have I stolen? Have I ever cheated any of you? Have I ever oppressed you? Have I ever taken a bribe and perverted justice? Tell me and I will make right whatever I have done wrong."
---
What should our attitude be?


We should hate bribes and gifts that corrupt!

Abraham refused gifts from the king of Sodom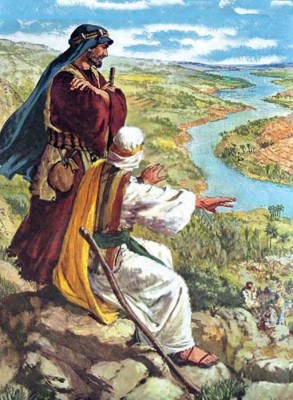 Genesis 14.22-23
"Abram replied to the king of Sodom, "I solemnly swear to the Lord, God Most High, Creator of heaven and earth, 23 that I will not take so much as a single thread or sandal thong from what belongs to you. Otherwise you might say, 'I am the one who made Abram rich.'"
---
We must walk in this level of integrity.
Such integrity opens the door for GOD's special favor...
Psalms 15.5
"Those who lend money without charging interest, and who cannot be bribed to lie about the innocent.
Such people will stand firm forever."

Isaiah 33.15,16
"Those who are honest and fair, who refuse to profit by fraud, who stay far away from bribes, who refuse to listen to those who plot murder,  who shut their eyes to all enticement to do wrong -
"these are the ones who will dwell on high. The rocks of the mountains will be their fortress. Food will be supplied to them, and they will have water in abundance."
Jeremiah 22.15-16
"But a beautiful cedar palace does not make a great king! Your father, Josiah, also had plenty to eat and drink. But he was just and right in all his dealings. That is why God blessed him.
16 He gave justice and help to the poor and needy, and everything went well for him. Isn't that what it means to know me?"
Ezekiel 18.5-9
"Suppose a certain man is righteous and does what is just and right. 6 He does not feast in the mountains before Israel's idols or worship them. He does not commit adultery or have intercourse with a woman during her menstrual period. 7 He is a merciful creditor, not keeping the items given as security by poor debtors. He does not rob the poor but instead gives food to the hungry and provides clothes for the needy. 8 He grants loans without interest, stays away from injustice, is honest and fair when judging others, 9 and faithfully obeys my decrees and regulations. Anyone who does these things is just and will surely live, says the Sovereign Lord."
---
Ultimately, the rewards are...

Hebrews 11.24-26
"It was by faith that Moses, when he grew up, refused to be called the son of Pharaoh's daughter. 25 He chose to share the oppression of God's people instead of enjoying the fleeting pleasures of sin. 26 He thought it was better to suffer for the sake of Christ than to own the treasures of Egypt, for he was looking ahead to his great reward."
Matthew 19.29-30
"And everyone who has given up houses or brothers or sisters or father or mother or children or property, for my sake, will receive a hundred times as much in return and will inherit eternal life. 30 But many who are the greatest now will be least important then, and those who seem least important now will be the greatest then."
Let's get started!

---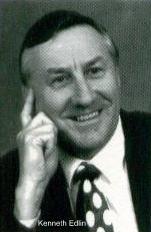 ---
See you tomorrow...

Have you shared this website with others yet?
Please do...

Give someone you know a call today and invite them to this Daily Bible Study.
Thanks.
Kenneth

---
Making Better Thought-Movies One Truth At A Time
_________________________________