google-site-verification: google85f203565cb16b4c.html
Making Better Thought-Movies One Truth At A Time
_________________________________

Comparing what is owned by the righteous and the wicked, always turns in favor of the righteous.


"Word Pictures" for Our Imagination


Free Printable Devotional Sheets


Monday, July 7th

---
Today's Daily Verse is found in Proverbs 15.6
"There is treasure in the house of the godly, but the earnings of the wicked bring trouble."        - New Living Translation
---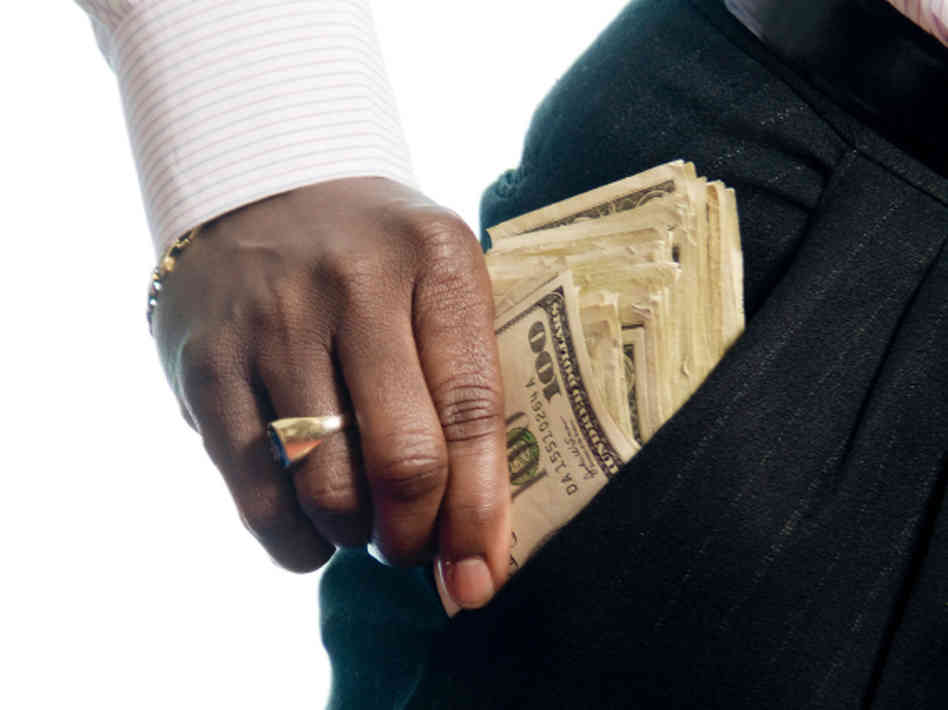 Riches - many get hooked on an idolatrous bait


1 Timothy 6.9-10
"But people who long to be rich fall into temptation and are trapped by many foolish and harmful desires that plunge them into ruin and destruction.
10 For the love of money is the root of all kinds of evil. And some people, craving money, have wandered from the true faith and pierced themselves with many sorrows."
---
When we speak of the rich, it would be wise to understand that there is absolutely nothing wrong with having money.
Let's have a look at some wealthy people in the Bible who had great relationships with GOD...
Let's clarify one important point here : GOD is not against being rich. However, being wealthy creates certain temptations and many cannot be rich and be a part of the Kingdom of GOD.

---
Who are some rich Bible personalities?


Abraham

Genesis 13.2 "And Abram was very rich in cattle, in silver, and in gold..."

Genesis 24.35 "And the LORD hath blessed my master greatly; and he is become great: and he hath given him flocks, and herds, and silver, and gold, and menservants, and maidservants, and camels, and asses"
---
Isaac

Genesis 26.12-14 "Then Isaac sowed in that land, and received in the same year an hundredfold: and the LORD blessed him. And the man waxed great, and went forward, and grew until he became very great: For he had possession of flocks, and possession of herds, and great store of servants: and the Philistines envied him."
---
Jacob

Genesis 36.6-7 "And Esau took his wives, and his sons, and his daughters, and all the persons of his house, and his cattle, and all his beasts, and all his substance, which he had got in the land of Canaan; and went into the country from the face of his brother Jacob. For their riches were more than that they might dwell together; and the land wherein they were strangers could not bear them because of their cattle."
---
Jehoshaphat

2 Chronicles 17.5 "Therefore the LORD established the kingdom in his hand; and all Judah brought to Jehoshaphat presents; and he had riches and honour in abundance."
---
Hezekiah

2 Chronicles 32.26-28 "Notwithstanding Hezekiah humbled himself for the pride of his heart, both he and the inhabitants of Jerusalem, so that the wrath of the LORD came not upon them in the days of Hezekiah. And Hezekiah had exceeding much riches and honour: and he made himself treasuries for silver, and for gold, and for precious stones, and for spices, and for shields, and for all manner of pleasant jewels; Storehouses also for the increase of corn, and wine, and oil; and stalls for all manner of beasts, and cotes for flocks."
---
Joseph of Arimathaea, a disciple of Jesus

Matthew 27.57 "When the even was come, there came a rich man of Arimathaea, named Joseph, who also himself was Jesus' disciple: He went to Pilate, and begged the body of Jesus. Then Pilate commanded the body to be delivered."
---
The struggle...


Ecclesiastes 5.10 "Those who love money will never have enough. How meaningless to think that wealth brings true happiness!"
However, there are those families and business owners that have both great riches and a strong relationship with GOD. It is the "lawless" who have money that are heading for trouble, or are already in it...

In the house of the righteous there is much treasure - a spiritual wealth. But to the lawless, all the money in the world will not avoid the trouble they always get...
A family may live in a house destitute of money, yet there is treasure - often unseen.
This is an amazing reality found in 2 Corinthians 6.10
"Our hearts ache, but we always have joy. We are poor, but we give spiritual riches to others. We own nothing, and yet we have everything."
1 Corinthians 2.9 "That is what the Scriptures mean when they say, "No eye has seen, no ear has heard, and no mind has imagined what God has prepared for those who love him."
---
Achan's sin illustrates a troubled house...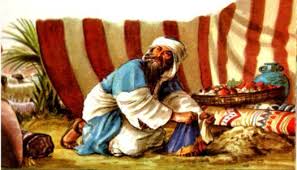 Joshua 7:19-26

19 Then Joshua said to Achan, "My son, give glory to the Lord, the God of Israel, by telling the truth. Make your confession and tell me what you have done. Don't hide it from me."
20 Achan replied, "It is true! I have sinned against the Lord, the God of Israel. 21 Among the plunder I saw a beautiful robe from Babylon, 200 silver coins, and a bar of gold weighing more than a pound. I wanted them so much that I took them. They are hidden in the ground beneath my tent, with the silver buried deeper than the rest."
22 So Joshua sent some men to make a search. They ran to the tent and found the stolen goods hidden there, just as Achan had said, with the silver buried beneath the rest. 23 They took the things from the tent and brought them to Joshua and all the Israelites. Then they laid them on the ground in the presence of the Lord.
24 Then Joshua and all the Israelites took Achan, the silver, the robe, the bar of gold, his sons, daughters, cattle, donkeys, sheep, goats, tent, and everything he had, and they brought them to the valley of Achor. 25 Then Joshua said to Achan, "Why have you brought trouble on us? The Lord will now bring trouble on you." And all the Israelites stoned Achan and his family and burned their bodies. 26 They piled a great heap of stones over Achan, which remains to this day. That is why the place has been called the Valley of Trouble ever since. So the Lord was no longer angry."
---
In the wrong hands, money has wings...

Proverbs 23.5 "Will you set your eyes upon wealth, when [suddenly] it is gone? For riches certainly make themselves wings, like an eagle that flies toward the heavens."
---
Where is the balance?


Proverbs 10.22

"The blessing of the Lord makes a person rich, and he adds no sorrow with it."
Make sure our goal is to please GOD in everything we do
Realize that everything we have is owned by GOD and He controls and is in dominion over all our decisions
We are seeking GOD's favor each and everyday, as our thoughts and imaginations come into total harmony with the word of GOD.
We are to be in His image inside
We experience His presence and His joy in everything we seek to be and do
Let's Get Started!

---
See you tomorrow...


In the meantime:

May I encourage you to call or email someone and invite them to join us in our daily study in Proverbs...

Your call today, may be the lifeline they really need...make that call.

You, and they will be pleased you did!

Thanks for making that call...

---
Making Better Thought-Movies One Truth At A Time
_________________________________