google-site-verification: google85f203565cb16b4c.html
Making Better Thought-Movies One Truth At A Time
_________________________________

When a man's ways please the Lord, He makes even his enemies to be at peace with him.


"Word Pictures" for Our Imagination


Free Printable Devotional Sheets


Friday, July 11th

---
Today's Daily Verse is found in Proverbs 16.7
"When a man's ways please the Lord, He makes even his enemies to be at peace with him." - King James Version

---
There is a link or connection between having the favor of GOD, and having the favor of men...
Proverbs 3.4 "Then you will find favor with both God and people, and you will earn a good reputation."
Romans 14.18 "If you serve Christ with this attitude, you will please God, and others will approve of you, too."
Luke 2.32 "And Jesus grew in wisdom and stature, and in favor with GOD and men."

---
Will we have enemies?


We will always have enemies, if from no other source than this: from our own household...


Matthew 10.34-36

"34-36 "Never think I have come to bring peace upon the earth. No, I have not come to bring peace but a sword! For I have come to set a man against his own father, a daughter against her own mother, and a daughter-in-law against her mother-in-law. A man's enemies will be those who live in his own house." Phillips Translation

To appease family by compromising of our principles and relationship with GOD. would be to forfeit our character at a terrible cost.
That said, what about...

---
Why were the saints persecuted, and what about Jesus, who always pleased His Father?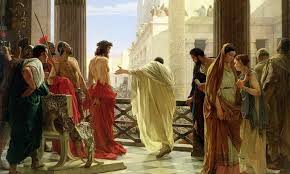 2 Timothy 3.12

"Yes, and everyone who wants to live a godly life in Christ Jesus will suffer persecution."
John 8.29
"And the one who sent me is with me—he has not deserted me. For I always do what pleases him."
verse 37-38  "Jesus returned, "Believe me when I tell you that every man who commits sin is a slave. For a slave is no permanent part of a household, but a son is. If the Son, then, sets you free, you are really free! I know that you are descended from Abraham, but some of you are looking for a way to kill me because you can't bear my words. I am telling you what I have seen in the presence of my Father, and you are doing what you have seen in the presence of your father."
Persecution shows the natural "enmity" or hostility in men's hearts for the wisdom and power of GOD
There is always divine "restraint" in play...they can only go so far, and do so much. GOD watches carefully...
Psalms 76.10 "People praise you for your anger against evil. Those who live through your anger are stopped from doing more evil."
GOD is well able and willing to step in under any situation and turn it for His purposes.
The overwhelming lesson here is Romans 8.31-32  "In face of all this, what is there left to say? If God is for us, who can be against us? He that did not hesitate to spare his own Son but gave him up for us all—can we not trust such a God to give us, with him, everything else that we can need?"
---
What should we do?


The best way for our enemies to be reconciled to us, is for us to be reconciled to GOD
| | |
| --- | --- |
| | Our danger always lies in GOD's wrath - not in the anger of our enemies |
---
Bible examples of GOD's oversight of events...


No-one can touch us without GOD's permission...

Job 1.9-12 " Satan replied to the Lord, "Yes, but Job has good reason to fear God. 10 You have always put a wall of protection around him and his home and his property. You have made him prosper in everything he does. Look how rich he is! 11 But reach out and take away everything he has, and he will surely curse you to your face!"

12 "All right, you may test him," the Lord said to Satan. "Do whatever you want with everything he possesses, but don't harm him physically." So Satan left the Lord's presence.

Psalms 105.13-15 "They wandered from nation to nation, from one kingdom to another.
14 Yet he did not let anyone oppress them. He warned kings on their behalf:
15 "Do not touch my chosen people,
and do not hurt my prophets."
---
Laban followed Jacob as an enemy, but was constrained to be at peace with him...


Genesis 31.24

"But the previous night God had appeared to Laban the Aramean in a dream and told him, "I'm warning you—leave Jacob alone!"
---
Esau wanted to kill Jacob, but...


Genesis 27.41 "41 From that time on, Esau hated Jacob because their father had given Jacob the blessing. And Esau began to scheme: "I will soon be mourning my father's death. Then I will kill my brother, Jacob."

Genesis 32.1-4 "As Jacob started on his way again, angels of God came to meet him. 2 When Jacob saw them, he exclaimed, "This is God's camp!" So he named the place Mahanaim.

Jacob Sends Gifts to Esau

3 Then Jacob sent messengers ahead to his brother, Esau, who was living in the region of Seir in the land of Edom. 4 He told them, "Give this message to my master Esau: 'Humble greetings from your servant Jacob. Until now I have been living with Uncle Laban..."
---
GOD will take care of His people...
Peace or war shall turn to our everlasting good.
Romans 8.28 "And we know that God causes everything to work together for the good of those who love God and are called according to his purpose for them.
Philippians 1.12-19 " And I want you to know, my dear brothers and sisters, that everything that has happened to me here has helped to spread the Good News.
13 For everyone here, including the whole palace guard, knows that I am in chains because of Christ.
14 And because of my imprisonment, most of the believers here have gained confidence and boldly speak God's message without fear.
15 It's true that some are preaching out of jealousy and rivalry. But others preach about Christ with pure motives.
16 They preach because they love me, for they know I have been appointed to defend the Good News.
17 Those others do not have pure motives as they preach about Christ. They preach with selfish ambition, not sincerely, intending to make my chains more painful to me.
18 But that doesn't matter. Whether their motives are false or genuine, the message about Christ is being preached either way, so I rejoice. And I will continue to rejoice.
19 For I know that as you pray for me and the Spirit of Jesus Christ helps me, this will lead to my deliverance.
---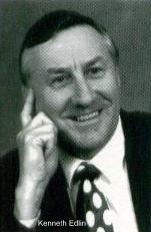 See you tomorrow...

In the meantime:
May I encourage you to call or email someone and invite them to join us in our daily study in Proverbs...
---
Making Better Thought-Movies One Truth At A Time
_________________________________