google-site-verification: google85f203565cb16b4c.html
Making Better Thought-Movies One Truth At A Time
_________________________________

Even animal instinct illustrates the exercise of prudence, and every wise person should act upon evil well before it comes close to the door.
"Word Pictures" for Our Imagination


Free Printable Devotional Sheets


Wednesday, August 20th

---
Today's Daily Verse is found in Proverbs 27.12
"A prudent man foresees evil, and hides himself : but the simple pass on and are punished."
Jeremiah 8.7
"[Even the migratory birds are punctual to their seasons.] Yes, the stork [excelling in the great height of her flight] in the heavens knows her appointed times [of migration], and the turtledove, the swallow, and the crane observe the time of their return. But My people do not know the law of the Lord [which the lower animals instinctively recognize in so far as it applies to them]."
---
What examples do we have of being prudent...


---

David was directed to hide himself from Saul who wanted to kill him...

1 Samuel 20.19

"The day after tomorrow, toward evening, go to the place where you hid before, and wait there by the stone pile"...

1 Samuel 23.19-21

"But now the men of Ziph went to Saul in Gibeah and betrayed David to him. "We know where David is hiding," they said. "He is in the strongholds of Horesh on the hill of Hakilah, which is in the southern part of Jeshimon. 20 Come down whenever you're ready, O king, and we will catch him and hand him over to you!"

21 "The Lord bless you," Saul said. "At last someone is concerned about me!
1 Samuel 26 tells the rest of the story...
Now some men from Ziph came to Saul at Gibeah to tell him, "David is hiding on the hill of Hakilah, which overlooks Jeshimon."
2 So Saul took 3,000 of Israel's elite troops and went to hunt him down in the wilderness of Ziph. 3 Saul camped along the road beside the hill of Hakilah, near Jeshimon, where David was hiding. When David learned that Saul had come after him into the wilderness, 4 he sent out spies to verify the report of Saul's arrival.
5 David slipped over to Saul's camp one night to look around. Saul and Abner son of Ner, the commander of his army, were sleeping inside a ring formed by the slumbering warriors. 6 "Who will volunteer to go in there with me?" David asked Ahimelech the Hittite and Abishai son of Zeruiah, Joab's brother.
"I'll go with you," Abishai replied. 7 So David and Abishai went right into Saul's camp and found him asleep, with his spear stuck in the ground beside his head. Abner and the soldiers were lying asleep around him.
8 "God has surely handed your enemy over to you this time!" Abishai whispered to David. "Let me pin him to the ground with one thrust of the spear; I won't need to strike twice!"
9 "No!" David said. "Don't kill him. For who can remain innocent after attacking the Lord's anointed one? 10 Surely the Lord will strike Saul down someday, or he will die of old age or in battle. 11 The Lord forbid that I should kill the one he has anointed! But take his spear and that jug of water beside his head, and then let's get out of here!"
12 So David took the spear and jug of water that were near Saul's head. Then he and Abishai got away without anyone seeing them or even waking up, because the Lord had put Saul's men into a deep sleep.
13 David climbed the hill opposite the camp until he was at a safe distance. 14 Then he shouted down to the soldiers and to Abner son of Ner, "Wake up, Abner!"
"Who is it?" Abner demanded.
15 "Well, Abner, you're a great man, aren't you?" David taunted. "Where in all Israel is there anyone as mighty? So why haven't you guarded your master the king when someone came to kill him? 16 This isn't good at all! I swear by the Lord that you and your men deserve to die, because you failed to protect your master, the Lord's anointed! Look around! Where are the king's spear and the jug of water that were beside his head?"
17 Saul recognized David's voice and called out, "Is that you, my son David?"
And David replied, "Yes, my lord the king. 18 Why are you chasing me? What have I done? What is my crime? 19 But now let my lord the king listen to his servant. If the Lord has stirred you up against me, then let him accept my offering. But if this is simply a human scheme, then may those involved be cursed by the Lord. For they have driven me from my home, so I can no longer live among the Lord's people, and they have said, 'Go, worship pagan gods.' 20 Must I die on foreign soil, far from the presence of the Lord? Why has the king of Israel come out to search for a single flea? Why does he hunt me down like a partridge on the mountains?"
21 Then Saul confessed, "I have sinned. Come back home, my son, and I will no longer try to harm you, for you valued my life today. I have been a fool and very, very wrong."
22 "Here is your spear, O king," David replied. "Let one of your young men come over and get it. 23 The Lord gives his own reward for doing good and for being loyal, and I refused to kill you even when the Lord placed you in my power, for you are the Lord's anointed one. 24 Now may the Lord value my life, even as I have valued yours today. May he rescue me from all my troubles."
25 And Saul said to David, "Blessings on you, my son David. You will do many heroic deeds, and you will surely succeed." Then David went away, and Saul returned home.
---
Elijah had to hide himself from Jezebel

1 Kings 17.3

""Go to the east and hide by Kerith Brook, near where it enters the Jordan River."

1 Kings 19.3

"Elijah was afraid and fled for his life. He went to Beersheba, a town in Judah, and he left his servant there.
---
Mary and Joseph were warned to go another way...

Matthew 2

"And being warned of God in a dream that they should not return to Herod, they departed into their own country another way.

13 And when they were departed, behold, the angel of the Lord appeared to Joseph in a dream, saying, Arise, and take the young child and his mother, and flee into Egypt, and be thou there until I bring thee word: for Herod will seek the young child to destroy him.

14 When he arose, he took the young child and his mother by night, and departed into Egypt:
---
The disciples were taught to flee from impending evil

Matthew 10.23

"When you are persecuted in one town, flee to the next. I tell you the truth, the Son of Man will return before you have reached all the towns of Israel."

Matthew 24.15-18

" "The day is coming when you will see what Daniel the prophet spoke about—the sacrilegious object that causes desecration standing in the Holy Place." 16 "Then those in Judea must flee to the hills. 17 A person out on the deck of a roof must not go down into the house to pack. 18 A person out in the field must not return even to get a coat.
---
Noah

Hebrews 11.7

" It was by faith that Noah built a large boat to save his family from the flood. He obeyed God, who warned him about things that had never happened before. By his faith Noah condemned the rest of the world, and he received the righteousness that comes by faith."
---
How does it work?


The prudent man is not gifted with supernatural knowledge
He uses "discernment" which GOD gives to him
He is keenly aware of what is happening
He is aware of the signs of the times
He studies the Word of GOD concerning judgment which is about to come
He does not walk "carelessly" in the midst of evil.
He does not tempt GOD
He stands in faith, watchfulness, and diligence
Prudence show us we have a need of a "hiding place"
The prudent know that GOD is their shield, and their protection...In Jesus Christ we have access to the perfect citadel of defense

Acts 4.12
"There is salvation in no one else! God has given no other name under heaven by which we must be saved." Nothing short of vital faith brings us into it...
---
Who are the "simple"?


They are the "willfully" or deliberately foolish
they let things take their course
they foresee no evil
they fear no-one, nor anything
GOD gives them up "to their own ways"
they are reckless or arrogant of all consequences
they pass on until it is too late, and are punished

---
The prudent hide themselves in GOD. The ark of safety...

---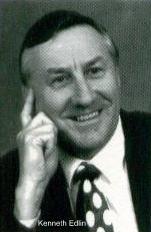 See you tomorrow...

Give someone you know a call today and invite them to this Daily Bible Study.
Kenneth

---
Making Better Thought-Movies One Truth At A Time
_________________________________