google-site-verification: google85f203565cb16b4c.html
Making Better Thought-Movies One Truth At A Time
_________________________________

The heart is the storehouse and depository of thoughts out of which actions are planned or rejected.
Only when the heart is being occupied with the truth does the wisdom of GOD appear.
"Word Pictures" for Our Imagination


Free Printable Devotional Sheets


Sunday, August 24th

---
Today's Daily Verse is found in Proverbs 23.12 (session 2)

"Apply your heart to instruction, And your ears to the words of knowledge."
---
This is session 2...

The instruction and knowledge of GOD is information that GOD's system provides.
There is good information, and bad information.
The source is the difference... which means - where does the information originate from? Who is speaking? What is their agenda? Why are they saying what they are saying? What is their plan?

What GOD says can be trusted.
His information, which is found in the scriptures, has the power to establish GOD wisdom in our life.

Jeremiah 15.16
"Thy words were found, and I did eat them; and thy word was unto me the joy and rejoicing of mine heart: for I am called by thy name, O Lord God of hosts"
---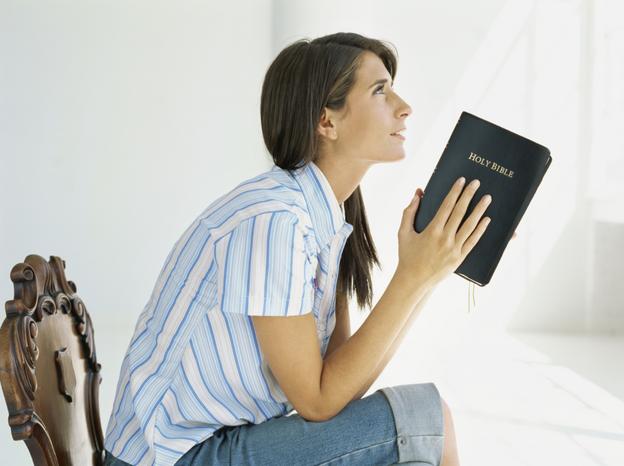 ---
Here lies the value of the Bible, as the one source of instruction, and the alone "treasure-house" of the "words of knowledge."

---
What do the words of knowledge bring to us...


---
     6. The Spirit of the Lord will be poured on us...
Proverbs 1.23 King James Version "Turn you at my reproof: behold, I will pour out my spirit unto you, I will make known my words unto you."
Why does this wonderful inner flow happen? "to make known my words to you!"
This is repeated in John 14.26 "But when the Father sends the Advocate as my representative—that is, the Holy Spirit—he will teach you everything and will remind you of everything I have told you."
The Holy Spirit of GOD is the teacher
The Holy Spirit is as a fountain that softens, energizes, and opens our understanding
Only the Holy Spirit can reveal truth to our minds, and impact our lives
Without the Holy Spirit of GOD, it is impossible to understand, discern, and receive the instruction that comes from GOD.
1 Corinthians 2.9-14 " That is what the Scriptures mean when they say,
"No eye has seen, no ear has heard,
    and no mind has imagined
what God has prepared
    for those who love him."
10 But it was to us that God revealed these things by his Spirit. For his Spirit searches out everything and shows us God's deep secrets. 11 No one can know a person's thoughts except that person's own spirit, and no one can know God's thoughts except God's own Spirit. 12 And we have received God's Spirit (not the world's spirit), so we can know the wonderful things God has freely given us.
13 When we tell you these things, we do not use words that come from human wisdom. Instead, we speak words given to us by the Spirit, using the Spirit's words to explain spiritual truths. 14 But people who aren't spiritual can't receive these truths from God's Spirit. It all sounds foolish to them and they can't understand it, for only those who are spiritual can understand what the Spirit means."
     7. What GOD is saying will be revealed to us...
Proverbs 1.23 "Turn you at my reproof: behold, I will pour out my spirit unto you, I will make known my words unto you."
GOD is speaking, but we must get ourselves into the position of being able to hear and receive what GOD is saying.
As a radio station sends out the live signal, it is necessary to have a receiver to be able to hear the music and the voice.
In GOD's system, hearing from GOD is called "rehma"...these are words within the Word. It requires the Holy Spirit of GOD to activate a scripture "logos" [written word] and have that word evolve into a living, powerful, impregnating word. It is this level of word [rehma] - that GOD watches over - Isaiah 55.11 "It is the same with my word. I send it out, and it always produces fruit. It will accomplish all I want it to, and it will prosper everywhere I send it."
It is a horrible place to be in - to be left out in the dark as far as valuable information is concerned...
GOD wants us "in the loop!"
     8. We will dwell in safety...
Proverbs 1.33 "But all who listen to me will live in peace, untroubled by fear of harm."
This is "huge"... no matter what is happening.
The prophet Isaiah says it so well: "My people will live in peaceful dwelling places, in secure homes, in undisturbed places of rest - Isaiah 32.18
Noah was safe in the Ark while terrible things were happening all around the boat [ read Psalms 91 ]
Even wild animals are compelled to be at peace with you. Job 5.23 "You will be at peace with the stones of the field, and its wild animals will be at peace with you."
     9. We will have no fear of evil... Proverbs 1.33 above -
This fear of evil is a torment some live with every day
What GOD gives us here is the "inward release" from anxiety and distress that comes from adverse opinions and circumstances
Psalms 3 "O Lord, I have so many enemies; so many are against me.
2 So many are saying, "God will never rescue him!" Interlude 3 But you, O Lord, are a shield around me; you are my glory, the one who holds my head high.
4 I cried out to the Lord, and he answered me from his holy mountain. I lay down and slept, yet I woke up in safety, for the Lord was watching over me.
6 I am not afraid of ten thousand enemies who surround me on every side. 7 Arise, O Lord!  Rescue me, my God! Slap all my enemies in the face!
    Shatter the teeth of the wicked! 8 Victory comes from you, O Lord.
    May you bless your people."
When GOD settles the "inside", then the "outside" is not a threat!
Malachi 4.2 "But for you who revere My Name...you will go out and leap like calves released from the stall..."
It's a peace that only a relationship within GOD's system of godly wisdom brings...

     10. We will be delivered from those who seek to hurt us...
 Proverbs 2.12 "Wisdom will save you from evil people, from those whose words are twisted." - we become "insulated" from their effects, and efforts.
When the enemy comes against those who are in GOD's wisdom-system, to poison or destroy their relationships - GOD makes a commitment to rescue us.
This principle is illustrated through the life of Joseph when his own brothers tried to kill him [Genesis 37.18-36], and Potiphar's wife who had an agenda against him [ see Genesis 39 ] ...GOD was on the scene.
It does not exempt from evil plots  - it just guarantees the results!
More in 24 hours...

GOD's Wisdom gives us :
Benefits 6-10 session 2  Proverbs 23.12A

Benefits 11-15 session 3 Proverbs 23.12B

Benefits 16-20 session 4 Proverbs 23.12C
Benefits 21-25 session 5 Proverbs 23.12D
Benefits 26-30 session 6 Proverbs 23.12E
Benefits 31-35 session 7 Proverbs 23.12F
Benefits 36-40 session 8 Proverbs 23.12G
Benefits 41-44 session 9 Proverbs 23.12H
---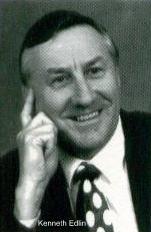 See you tomorrow...

Kenneth

---
Making Better Thought-Movies One Truth At A Time
_________________________________