google-site-verification: google85f203565cb16b4c.html
Making Better Thought-Movies One Truth At A Time
_________________________________

GOD's wisdom power is enormously effective as His words begin to control our decisions
"Word Pictures" for Our Imagination


Free Printable Devotional Sheets


Tuesday, August 26th

---
Today's Daily Verse is found in Proverbs 23.12 (session 4)

"Apply your heart to instruction, And your ears to the words of knowledge."
---
This is session 4...
We have covered 1-15. Today we shall look at number 16 through 20...

The instruction and knowledge of GOD is information that GOD's system provides.
There is good information, and bad information.
The source is the difference... which means - where does the information originate from? Who is speaking? What is their agenda? Why are they saying what they are saying? What is their plan?

What GOD says can be trusted.
His information, which is found in the scriptures, has the power to establish GOD wisdom in our life.

Jeremiah 15.16
"Thy words were found, and I did eat them; and thy word was unto me the joy and rejoicing of mine heart: for I am called by thy name, O Lord God of hosts"
---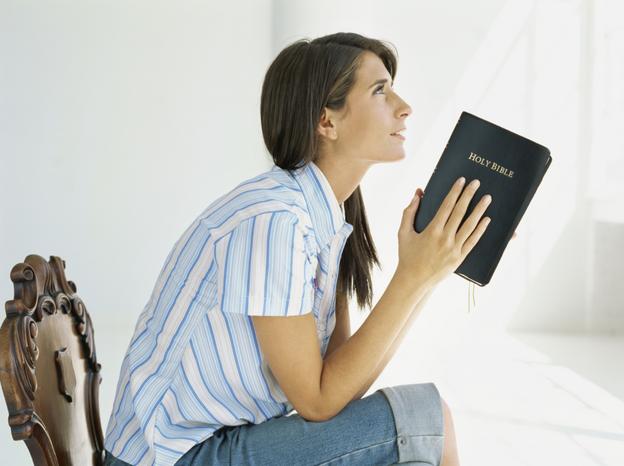 Here lies the value of the Bible, as the one source of instruction, and the alone "treasure-house" of the "words of knowledge."
What do the words of knowledge bring to us...


Wow! It's really growing, isn't it?
Here is 16 thru 20. We go all the way up to #44... It's going to be a longer page each day, and I will take all 44 wisdom "deliveries" and put them into an e-book for you to download in a PDF file...
In the meantime, let's keep learning...
     16. We will have favor with men
Proverbs 3.4 "Then you will find favor with both God and people, and you will earn a good reputation."
This one should not surprise us!
As we see the connection between the "favor of GOD, and the "favor of men".
It is clear that there are rewards for "conforming to the divine pattern of thinking"
The promise is established in Joshua 1.7-8 "Be strong and very courageous. Be careful to obey all the instructions Moses gave you. Do not deviate from them, turning either to the right or to the left. Then you will be successful in everything you do. 8 Study this Book of Instruction continually. Meditate on it day and night so you will be sure to obey everything written in it. Only then will you prosper and succeed in all you do."
Look at the fruit in these lives...
Joseph's life in -

Genesis 37.2-4  "This is the account of Jacob and his family. When Joseph was seventeen years old, he often tended his father's flocks. He worked for his half brothers, the sons of his father's wives Bilhah and Zilpah. But Joseph reported to his father some of the bad things his brothers were doing. 3 Jacob loved Joseph more than any of his other children because Joseph had been born to him in his old age. So one day Jacob had a special gift made for Joseph—a beautiful robe. 4 But his brothers hated Joseph because their father loved him more than the rest of them. They couldn't say a kind word to him."
Genesis 37.21-23 " But when Reuben heard of their scheme, he came to Joseph's rescue. "Let's not kill him," he said. 22 "Why should we shed any blood? Let's just throw him into this empty cistern here in the wilderness. Then he'll die without our laying a hand on him." Reuben was secretly planning to rescue Joseph and return him to his father. 23 So when Joseph arrived, his brothers ripped off the beautiful robe he was wearing.
Genesis 41.37-43 "Joseph's suggestions were well received by Pharaoh and his officials. 38 So Pharaoh asked his officials, "Can we find anyone else like this man so obviously filled with the spirit of God?" 39 Then Pharaoh said to Joseph, "Since God has revealed the meaning of the dreams to you, clearly no one else is as intelligent or wise as you are. 40 You will be in charge of my court, and all my people will take orders from you. Only I, sitting on my throne, will have a rank higher than yours." 41 Pharaoh said to Joseph, "I hereby put you in charge of the entire land of Egypt." 42 Then Pharaoh removed his signet ring from his hand and placed it on Joseph's finger. He dressed him in fine linen clothing and hung a gold chain around his neck. 43 Then he had Joseph ride in the chariot reserved for his second-in-command. And wherever Joseph went, the command was shouted, "Kneel down!" So Pharaoh put Joseph in charge of all Egypt."
Genesis 45.16 " The news soon reached Pharaoh's palace: "Joseph's brothers have arrived!" Pharaoh and his officials were all delighted to hear this."
David in the family of Saul
1 Samuel 18.5,14 "Whatever Saul asked David to do, David did it successfully. So Saul made him a commander over the men of war, an appointment that was welcomed by the people and Saul's officers alike.  David continued to succeed in everything he did, for the Lord was with him."
Daniel
Daniel 1.8-9 "But Daniel was determined not to defile himself by eating the food and wine given to them by the king. He asked the chief of staff for permission not to eat these unacceptable foods. 9 Now God had given the chief of staff both respect and affection for Daniel."
Daniel 4.8-9 "At last Daniel came in before me, and I told him the dream. (He was named Belteshazzar after my god, and the spirit of the holy gods is in him.) 9 "I said to him, 'Belteshazzar, chief of the magicians, I know that the spirit of the holy gods is in you and that no mystery is too great for you to solve. Now tell me what my dream means."
Daniel 5.11 "There is a man in your kingdom who has within him the spirit of the holy gods. During Nebuchadnezzar's reign, this man was found to have insight, understanding, and wisdom like that of the gods. Your predecessor, the king—your predecessor King Nebuchadnezzar—made him chief over all the magicians, enchanters, astrologers, and fortune-tellers of Babylon."
Daniel 6.1-3, 27 "Darius the Mede decided to divide the kingdom into 120 provinces, and he appointed a high officer to rule over each province. 2 The king also chose Daniel and two others as administrators to supervise the high officers and protect the king's interests. 3 Daniel soon proved himself more capable than all the other administrators and high officers. Because of Daniel's great ability, the king made plans to place him over the entire empire.
Daniel's companions
Daniel 3.30 "Then the king promoted Shadrach, Meshach, and Abednego to even higher positions in the province of Babylon."
Ezra
Ezra 7.9 "He had arranged to leave Babylon on April 8, the first day of the new year, and he arrived at Jerusalem on August 4, for the gracious hand of his God was on him.
Nehemiah
Nehemiah 2.1-6 "Early the following spring, in the month of Nisan,[a] during the twentieth year of King Artaxerxes' reign, I was serving the king his wine. I had never before appeared sad in his presence. 2 So the king asked me, "Why are you looking so sad? You don't look sick to me. You must be deeply troubled."Then I was terrified, 3 but I replied, "Long live the king! How can I not be sad? For the city where my ancestors are buried is in ruins, and the gates have been destroyed by fire." 4 The king asked, "Well, how can I help you?"With a prayer to the God of heaven, 5 I replied, "If it please the king, and if you are pleased with me, your servant, send me to Judah to rebuild the city where my ancestors are buried." 6 The king, with the queen sitting beside him, asked, "How long will you be gone? When will you return?" After I told him how long I would be gone, the king agreed to my request.
Mordecai
Esther 10.3 "Mordecai the Jew became the prime minister, with authority next to that of King Xerxes himself. He was very great among the Jews, who held him in high esteem, because he continued to work for the good of his people and to speak up for the welfare of all their descendants."
Believers
Acts 2.44-47 "And all the believers met together in one place and shared everything they had. 45 They sold their property and possessions and shared the money with those in need. 46 They worshiped together at the Temple each day, met in homes for the Lord's Supper, and shared their meals with great joy and generosity[a]— 47 all the while praising God and enjoying the goodwill of all the people. And each day the Lord added to their fellowship those who were being saved"
People can't help themselves. GOD moves people, places, and things on behalf of His people!

     17. GOD will direct our steps
There is a sense of dependence on GOD - by knowing my own weaknesses and limitations...
Proverbs 3.6 "Seek his will in all you do, and he will show you which path to take."
We must acknowledge GOD in all our ways. God's system of thinking disciplines our dependence on Him and His ability and willingness to guide us.
We are being weaned from making our own decisions.
Spend time "pondering" Hid word.
Remain in cheerful willingness and readiness to "move", "stay", "retreat", "turn to the right" or "to the left". knowing that no step will ever bring ultimate regret.
Study Psalms 32.8-9 "The Lord says, "I will guide you along the best pathway for your life. I will advise you and watch over you.
9 Do not be like a senseless horse or mule that needs a bit and bridle to keep it under control."
and Isaiah 48.17-18 "This is what the Lord says - your Redeemer, the Holy One of Israel: "I am the Lord your God, who teaches you what is good for you and leads you along the paths you should follow.
18 Oh, that you had listened to my commands! Then you would have had peace flowing like a gentle river and righteousness rolling over you like waves in the sea."
with the goal of Isaiah 30.21 "Your own ears will hear him. Right behind you a voice will say, "This is the way you should go," whether to the right or to the left."
We may not know the way, but it doesn't matter. Isaiah 42.16 should make us shout..."I will lead blind Israel down a new path, guiding them along an unfamiliar way.  I will brighten the darkness before them and smooth out the road ahead of them. Yes, I will indeed do these things; I will not forsake them."
     18. We will have health to our naval
Proverbs 3.8 "Then you will have healing for your body and strength for your bones." - in the KJV "It shall be health to thy navel, and marrow to thy bones."
Being "wise in your own eyes" is self-delusion
Many sicknesses today are a direct result of the refusal to engraft GOD's system of thinking into the thought-life
Think of the horror that unforgiveness, resentment, and hatred have put into the lives of millions who hold grudges every day of their lives. They are drinking poison daily, and praying it will kill the other person. No! It is killing those who refuse to forgive...
GOD made a statement about our health..."there was not one feeble person among their tribes...Psalms 105.37 KJV.
What an amazing observation!
Ponder carefully:
Proverbs 5.8-11 "Stay away from her! Don't go near the door of her house!
9 If you do, you will lose your honor and will lose to merciless people all you have achieved. 10 Strangers will consume your wealth, and someone else will enjoy the fruit of your labor. 11 In the end you will groan in anguish when disease consumes your body."
Proverbs 23.29-35 "Who has anguish? Who has sorrow? Who is always fighting? Who is always complaining? Who has unnecessary bruises? Who has bloodshot eyes? 30 It is the one who spends long hours in the taverns, trying out new drinks.
31 Don't gaze at the wine, seeing how red it is, how it sparkles in the cup, how smoothly it goes down. 32 For in the end it bites like a poisonous snake; it stings like a viper. 33 You will see hallucinations, and you will say crazy things. 34 You will stagger like a sailor tossed at sea, clinging to a swaying mast. 35 And you will say, "They hit me, but I didn't feel it. I didn't even know it when they beat me up.
When will I wake up so I can look for another drink?"
Psalms 32.3-4 "When I refused to confess my sin, my body wasted away, and I groaned all day long. 4 Day and night your hand of discipline was heavy on me.    My strength evaporated like water in the summer heat.
Psalms 38.1-10 "O Lord, don't rebuke me in your anger or discipline me in your rage! 2 Your arrows have struck deep, and your blows are crushing me.
3 Because of your anger, my whole body is sick;
    my health is broken because of my sins.
4 My guilt overwhelms me - it is a burden too heavy to bear. 5 My wounds fester and stink because of my foolish sins.
6 I am bent over and racked with pain. All day long I walk around filled with grief.
7 A raging fever burns within me, and my health is broken. 8 I am exhausted and completely crushed. My groans come from an anguished heart. 9 You know what I long for, Lord; you hear my every sigh
1 Corinthians 11.30 "That is why many of you are weak and sick and some have even died."
Can GOD's system turn us around?
Hosea 14.5-7 "I will be to Israel like a refreshing dew from heaven. Israel will blossom like the lily; it will send roots deep into the soil like the cedars in Lebanon. 6 Its branches will spread out like beautiful olive trees, as fragrant as the cedars of Lebanon. 7 My people will again live under my shade. They will flourish like grain and blossom like grapevines. They will be as fragrant as the wines of Lebanon.
Malachi 4.2 "But for you who fear my name, the Sun of Righteousness will rise with healing in his wings. And you will go free, leaping with joy like calves let out to pasture.
Nehemiah 8.10 " And Nehemiah continued, "Go and celebrate with a feast of rich foods and sweet drinks, and share gifts of food with people who have nothing prepared. This is a sacred day before our Lord. Don't be dejected and sad, for the joy of the Lord is your strength!"
All clearly say, "yes!"

     19. We will receive marrow to our bones
Proverbs 3.8 ""It shall be health to thy navel, and marrow to thy bones."
3 John 1.2 tells us "Dear friend, I pray that you may prosper in every way and be in good health physically just as you are spiritually."
There is a condition - it is as your "soul" prospers in GOD's wisdom-system of thinking.
There is prevention of disease through obedience.
Saying "grace" doesn't cut it - living in "grace" does...
Exodus 23.25 "You must serve only the Lord your God. If you do, I will bless you with food and water, and I will protect you from illness"
Exodus 15.26 "He said, "If you will listen carefully to the voice of the Lord your God and do what is right in his sight, obeying his commands and keeping all his decrees, then I will not make you suffer any of the diseases I sent on the Egyptians; for I am the Lord who heals you."
Proverbs 4.22 "for they bring life to those who find them, and healing to their whole body."
Psalms 38.3,7 "Because of your anger, my whole body is sick; my health is broken because of my sins. A raging fever burns within me, and my health is broken.
Psalms 103.1-3 "Let all that I am praise the Lord; with my whole heart, I will praise his holy name. 2 Let all that I am praise the Lord; may I never forget the good things he does for me. 3 He forgives all my sins and heals all my diseases."
Psalms 109.18 "Cursing is as natural to him as his clothing, or the water he drinks,
    or the rich food he eats
     20. Our barns will be filled with plenty
Proverbs 3.10 "Then he will fill your barns with grain, and your vats will overflow with good wine."
This ties in with GOD's system of tithing.
If we honor GOD in our substance-giving, GOD will deliver honor and supply to us.
The cycle of the system is described in:
Proverbs 11.25 "The generous will prosper; those who refresh others will themselves be refreshed."
Proverbs 22.9 "Blessed are those who are generous, because they feed the poor."
Luke 19.13 begins the parable that tells that the money we use to make an increase comes from the Lord.
If we do not own the initial sum, why do we assume ownership of the increase?
Add to this the truth of the parable in Luke 12.16-21
" Then he told them a story: "A rich man had a fertile farm that produced fine crops. 17 He said to himself, 'What should I do? I don't have room for all my crops.' 18 Then he said, 'I know! I'll tear down my barns and build bigger ones. Then I'll have room enough to store all my wheat and other goods. 19 And I'll sit back and say to myself, "My friend, you have enough stored away for years to come. Now take it easy! Eat, drink, and be merry!"'
20 "But God said to him, 'You fool! You will die this very night. Then who will get everything you worked for?' 21 "Yes, a person is a fool to store up earthly wealth but not have a rich relationship with God."
We are stewards.
GOD's Wisdom gives us :
Benefits 6-10 session 2  Proverbs 23.12A

Benefits 11-15 session 3 Proverbs 23.12B

Benefits 16-20 session 4 Proverbs 23.12C
Benefits 21-25 session 5 Proverbs 23.12D
Benefits 26-30 session 6 Proverbs 23.12E
Benefits 31-35 session 7 Proverbs 23.12F
Benefits 36-40 session 8 Proverbs 23.12G
Benefits 41-44 session 9 Proverbs 23.12H
---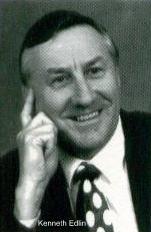 See you tomorrow...

Kenneth

---
Making Better Thought-Movies One Truth At A Time
_________________________________