google-site-verification: google85f203565cb16b4c.html
Making Better Thought-Movies One Truth At A Time
_________________________________

The key is to continue in a learning mode, to let the Holy Spirit and the Word of wisdom keep instructing us daily
"Word Pictures" for Our Imagination


Free Printable Devotional Sheets


Friday, August 29th

---

Dear Readers,
I have become acutely aware that the daily Bible Study Lessons are almost overwhelming in content and size...
I have heard clearly that it is just too much to have 5 mini-studies each day.
I take an average of three hours each evening to prepare for this and each Bible Study Lesson each day. Just to give you a little insight : I get up at 4am every morning, work at least 8 hours - 6 days a week driving Fedex Smartpost packages to Post Offices in the Finger Lakes of Upstate New York. So, from about 5pm until after 8pm I am on the computer getting the next day's Bible Study Lesson ready and posted...I love it, but have become very aware that many of you just find it too much to work with each day...
Here is my suggestion: I will continue to post 5 a day until we reach number 44. This will be completed this weekend...

Then I will go back, and enlarge each one again - one a day - with images and a simple layout that may be easier to study.
Just as we do not eat a whole cheeseburger with one bite, so too will we need to take smaller bites of information for each day.
I apologize for the "overloading" of the lessons.
If you have any questions or comments, please feel free to contact me.
Thanks,
Kenneth

---
Today's Daily Verse is found in Proverbs 23.12 (session 7)

"Apply your heart to instruction, And your ears to the words of knowledge."
---
This is session 7...
We have covered 1-30. Today we shall look at number 31through 35...

The instruction and knowledge of GOD is information that GOD's system provides.
There is good information, and bad information.
The source is the difference... which means - where does the information originate from? Who is speaking? What is their agenda? Why are they saying what they are saying? What is their plan?

What GOD says can be trusted.
His information, which is found in the scriptures, has the power to establish GOD wisdom in our life.

Jeremiah 15.16
"Thy words were found, and I did eat them; and thy word was unto me the joy and rejoicing of mine heart: for I am called by thy name, O Lord God of hosts"
---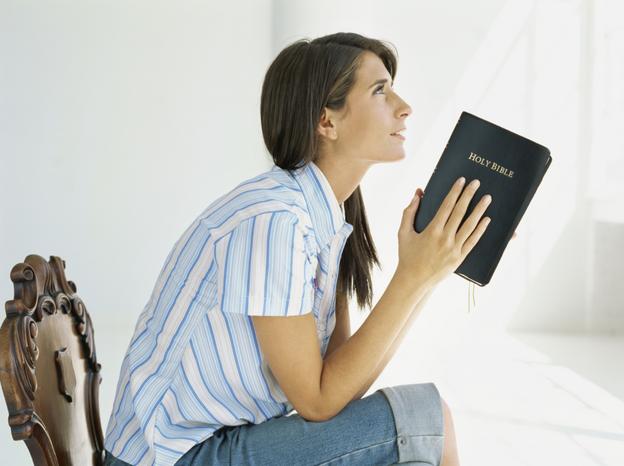 Here lies the value of the Bible, as the one source of instruction, and the alone "treasure-house" of the "words of knowledge."
What do the words of knowledge bring to us...


Here is 31 thru 35. We go all the way up to #44...
In the meantime, let's keep learning...
     31. Our feet will not stumble

Proverbs 3.23 "They keep you safe on your way,
    and your feet will not stumble."
Psalms 73.2-17 illustrates David's struggle to walk in obedience to the high standard of Psalm 119.11
"But as for me, I almost lost my footing.
    My feet were slipping, and I was almost gone.
3 For I envied the proud
    when I saw them prosper despite their wickedness.
4 They seem to live such painless lives;
    their bodies are so healthy and strong.
5 They don't have troubles like other people;
    they're not plagued with problems like everyone else.
6 They wear pride like a jeweled necklace
    and clothe themselves with cruelty.
7 These fat cats have everything
    their hearts could ever wish for!
8 They scoff and speak only evil;
    in their pride they seek to crush others.
9 They boast against the very heavens,
    and their words strut throughout the earth.
10 And so the people are dismayed and confused,
    drinking in all their words.
11 "What does God know?" they ask.
    "Does the Most High even know what's happening?"
12 Look at these wicked people—
    enjoying a life of ease while their riches multiply.
13 Did I keep my heart pure for nothing?
    Did I keep myself innocent for no reason?
14 I get nothing but trouble all day long;
    every morning brings me pain.
15 If I had really spoken this way to others,
    I would have been a traitor to your people.
16 So I tried to understand why the wicked prosper.
    But what a difficult task it is!
17 Then I went into your sanctuary, O God,
    and I finally understood the destiny of the wicked.
Psalms 119.11 "I have hidden your word in my heart,
    that I might not sin against you."
David did not understand the final end of those who seemingly have every worldly comfort, but have an arrogant attitude towards GOD and His system.
Verses 18-28 recap David's discovery that GOD's way is superior and safe.
"Truly, you put them on a slippery path
    and send them sliding over the cliff to destruction.
19 In an instant they are destroyed,
    completely swept away by terrors.
20 When you arise, O Lord,
    you will laugh at their silly ideas
    as a person laughs at dreams in the morning.
21 Then I realized that my heart was bitter,
    and I was all torn up inside.
22 I was so foolish and ignorant—
    I must have seemed like a senseless animal to you.
23 Yet I still belong to you;
    you hold my right hand.
24 You guide me with your counsel,
    leading me to a glorious destiny.
25 Whom have I in heaven but you?
    I desire you more than anything on earth.
26 My health may fail, and my spirit may grow weak,
    but God remains the strength of my heart;
    he is mine forever.
27 Those who desert him will perish,
    for you destroy those who abandon you.
28 But as for me, how good it is to be near God!
    I have made the Sovereign Lord my shelter,
    and I will tell everyone about the wonderful things you do."
The key is to continue in a learning mode, to let the Holy Spirit and the word of wisdom keep instructing us daily.
Trusting GOD is a process..a thought-life transformation!

     32. We will have peaceful sleep

Proverbs 3.24 "You can go to bed without fear;
    you will lie down and sleep soundly."
The peaceful sleep follows the absence of fear.
Psalms 127.2 "It is vain for you to rise up early, to take rest late, to eat the bread of [anxious] toil—for He gives [blessings] to His beloved in sleep."
GOD guards our sleeping hours as He does our waking steps...
Look at David's testimony in Psalms 3 and Psalms 4.8
Compare this with Deuteronomy 28.65-67
That is the result of not walking in His word.
Ezekiel 34.25-28 paints a wonderful picture of the security we can have when we have One Shepherd and when GOD is our GOD in all things...

     33. We will have confidence in the Lord

Proverbs 3.26 "for the Lord is your security.
    He will keep your foot from being caught in a trap."
Proverbs 14.26 tells us, "he who fears the Lord has a strong fortress." or "strong confidence" in the King James Version.
Confidence means that we are freely able to rest and relax in GOD's ability, power, authority, and willingness to do all that He has promised to do.
We enjoy safety in His name, which is described as "a strong tower" in Proverbs 18.10.
That's confidence!
Isaiah 26.12 declares that GOD will ordain peace, for GOD is good for His word. If He says it, He will do it!
     34. Our homes will be blessed

Proverbs 3.33 "The Lord curses the house of the wicked,
    but he blesses the home of the upright."
I love the New International Version of Job 29.4 "Oh, for the days when I was in my prime, when GOD's intimate friendship blessed my house."
Proverbs 14.1 "The wise woman builds her house"
The Proverbs 31 woman does the same. Study Proverbs 31.13,18-27
A blessed house means a blessed wife and children.
Godly servants bring blessing to a house.
Jacob brought blessing to Laban's house - Genesis 30.27
Joseph brought blessing to Potiphar's house - Genesis 39.5
Study Hannah - 1 Samuel 1.27-28
Eunice - 2 Timothy 1.5; 3.15
     35. GOD will reveal His secrets to us

Proverbs 3.32 "For the perverse are an abomination [extremely disgusting and detestable] to the Lord; but His confidential communion and secret counsel are with the [uncompromisingly] righteous (those who are upright and in right standing with Him)."
Secrets hidden from the world-system are revealed to the righteous.
Psalms 25.14 "The Lord is a friend to those who fear him.
    He teaches them his covenant."
Psalms 91.1 "Those who live in the shelter of the Most High
    will find rest in the shadow of the Almighty."
---
GOD's Wisdom gives us :
Benefits 6-10 session 2  Proverbs 23.12A

Benefits 11-15 session 3 Proverbs 23.12B

Benefits 16-20 session 4 Proverbs 23.12C
Benefits 21-25 session 5 Proverbs 23.12D
Benefits 26-30 session 6 Proverbs 23.12E
Benefits 31-35 session 7 Proverbs 23.12F
Benefits 36-40 session 8 Proverbs 23.12G
Benefits 41-44 session 9 Proverbs 23.12H
---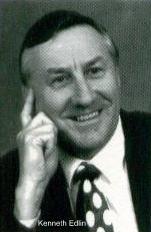 See you tomorrow...

Kenneth

---
Making Better Thought-Movies One Truth At A Time
_________________________________